What is a Mortgage Loan Estimate?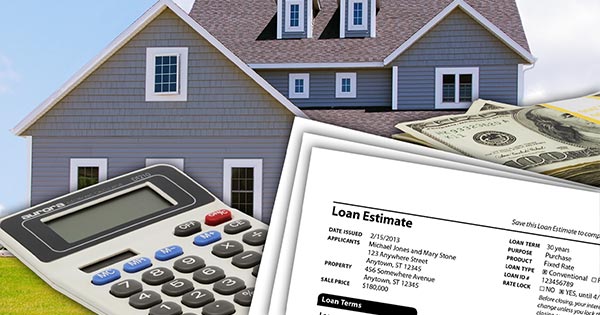 A Loan Estimate is a three-page form that you receive after applying for a mortgage. The Loan Estimate provides important details about the loan you have requested. It is better to get a loan estimate (LE) instead of a fees worksheet. If the loan estimate fees are understated, you are protected from experiencing a "bait and switch" of higher fees later. The loan estimate must be provided to you within three business days after submitting your fully completed mortgage application.
When comparing Loan Estimates pay attention to sections A and B as they have Zero Tolerances. If these numbers are higher later on... the originator will have to pay the difference to the lender (not the borrower). Also, if is very important to know the PAR interest rate. PAR is when there is No Origination or Discount Points in section A.
If you do not see any fees in Section A, it does not mean you did not pay them.
The

seller may be paying

these for you with a "seller concession" on the purchase contract.
Your interest rate may be

higher than the PAR rate

giving you a "lender credit" in Section J.
There could be a

combination of seller concession and lender credit

events happening.
When shopping for the best deal, don't get caught in the confusion. Sections A and B will quickly tell you who has the best loan deal for your situation.
Here is what they contain.
Section A - Not Estimated (The most important section when comparing lenders)

Origination (The compensation the lender pays the loan originator & loan officer)
Discount Points (Paying to get a lower interest rate than PAR to have a monthly lower payment)
Underwriting (What the lender charges to underwrite your loan)
Processing (What the lender or broker charges to process your loan with the underwriter)

Section B - Not Estimated (The 3rd party charges from other vendors assigned to your loan)

Appraisal Fee
Credit Report
Early Credit Check (Soft pull of credit that does not affect your score)
Electronic Registration (MERS) Fee
Flood Certification
Tax Service

Section C - Estimated (You will see accurate title charges in this section when recieved from title)
Section D (The total of sections A, B and C)
When you receive a Loan Estimate, the lender has not yet approved or denied your loan application. The Loan Estimate shows you what loan terms the lender expects to offer if you decide to move forward. If you decide to move forward, the lender will ask you for additional financial information.
The form provides you with important information, including the estimated interest rate, monthly payment, and total closing costs for the loan. The Loan Estimate also gives you information about the estimated costs of taxes and insurance, and how the interest rate and payments may change in the future. In addition, the form indicates if the loan has special features that you will want to be aware of, like penalties for paying off the loan early (a prepayment penalty).
Here are 2 examples of Loan Estimates:
The form uses clear language and design to help you better understand the terms of the mortgage loan you've applied for. All lenders are required to use the same standard Loan Estimate form. This makes it easier for you to compare mortgage loans so that you can choose the one that is right for you.
For additional information, and an interactive guide to the mortgage Loan Estimate, visit:
www.consumerfinance.gov/owning-a-home/loan-estimate
Mortgage Calculator
Our user-friendly calculator puts you in charge of estimating your mortgage payment.
---